miércoles, 5 de marzo de 2014
Did you all ever stop and think about what Adam and Eve had before Eve fell for Satan's Big Lie? God had provided their every need. Together Adam and Eve were care takers of this beautiful garden that God had entrusted them with. Their position was one of royalty; every living thing was under their command.
Then along came the serpent, that came to Eve, H
e tossed out the lure: He said why settle for this? You can be like God! Eve thought that would be quite wonderful and Adam agreed. But as we know that the enticement to be like God proved to be a fatal decision--for the whole human race.
Today Satan uses the same lure; it works so well. Why is that? Because rather than willingly submit to God, men and women still hanker to be on the same level as God. The Big Lie in the Garden is the same Big Lie of the New Age Movement. So with the wave of the New Age Movement, Satan promises that everybody can be like God. And as ''God,'' there is nothing that one cannot be or have.
Have you read or heard anything similar being taught as Truth today in the Church? Before you answer, consider what is being taught under various labels by popular teachings and passionately accepted by their followers. You know the terminology: Word-faith teachers. According to the Word-Faith position, a Christian may continue to be sick, but he does not have to. A believer can decide to live in divine health.
The pressure of such teaching often cause the sick to create their own reality. If Christians whom they trust insist that they ''have been healed'' and what they are experiencing are lying symptoms, the sick are practically forced to deny their pain and suffering. They teach that you are suppose to have ''positive confession'' you are not suppose to confess you have fear of any kind or confess that you have any kind of sickness. They say if you confess that you are afraid then that gives Satan dominion over you. So they teach you to not confess fear but instead confess, you are never afraid. But we see in the Word that Paul refutes such pretense. Of his time in Macedonia, he wrote,''... this body of ours had no rest, but we were harassed at every turn--conflicts on the outside, and fears within.'' Paul's confession was that he was positively afraid! Disowning his or her fear, he knew was not the remedy. Relief, he points out, came when God, ''who comforts the downcast, comforted us by the coming of Titus.'' Any teaching that creates and reinforces a non-existing reality is not a message of faith, but a self-fashioned message of presumption. Often the line is very thin between creating a false reality and acting out one's faith. It is one thing to lay hold of a particular promise God speaks specifically to an individual in a given situation. Quite another to deny or lose touch with reality, or commit the sin of presumption in the name of faith. Sadly, the outcome for those who have acted on presumption, on occasion, has been tragic, even fatal. The fact is, Christians do get sick. Sometimes we are healed, sometimes we are not. Believing in Christ does not guarantee anything you want. Bad things do happen to Christians. We have no right condemn anyone who is suffering nor to question that one's spirituality. Many times I have heard messages on healing and many of the preachers will say if you had enough faith God will heal you, making you think that you lacked in faith because you were sick. Since Jesus never preached healing He just went out among the people and healed them. So this should mean we do not have to accept as from God a guilt producing message that blames all sickness on a lack of faith. So as a child of God we need to just trust in our Lord and our Heavenly Father. There is no need to try and create our own reality. The Word of God is a sure thing: ''The reality..is found in Christ alone, like the song says...in Christ alone Our Hope Is Found. You know since I have been reaching out to the Satanist, trying to minister to them, I found it pretty interesting that many of the Satanist will warn you of the dangers of experimenting in the demonic realm. You see in the areas of the spiritual realm will exist in the very nature of the person himself: It could be on the wish to be the center of attention, a desire for power over others, greed, hate, anger, self-pity, or fear... can be open doors and the Satanist will tell you without proper guidance will bring disturbing results. So when a Satanist will send out a warning like this that it can be that dangerous becoming involved in the psychic realm, we can see just how the churches today have failed to recognize the danger of self-generating spiritual experiences--the possibility of self-delusion and/or opening oneself to the spirit world. I think that many believers today just don't understand the risks. We can also see from watching some of the New Age Video's, How so many have welcomed anything that stimulates interest and excitement. Have you notice that this mostly started with the Pentecostal and charismatic church services? The reality may be that the signs and wonders are not happening. At least God is not doing anything visible. So someone steps in to do what they think God should be doing--delivering a message in tongues or prophecy,or being what they call ''slain in the spirit.'' Don't take me the wrong way...yes I believe that God can knock us out if He wants to, I just don't like the word being slain in the spirit...I like saying fall out in the spirit and I know The Lord can lay you out in the spirit. I also know that the devil can counterfeit that as well and lay you out. Some of these things that you see happening are lying signs and wonders, things that are done just to capture everyone's attention and get your focus off of Jesus. Some times it is done to get you to look at the person and think wow look how God is really blessing that person or they must be really spiritual. And the person who is acting out is thinking wow look how God is blessing me and using me.'' Let me say this that anyone who is going after signs and wonders just to make a show or be a showboat, and is set on producing spiritual phenomena one way or another- those individuals set the stage for demonic display. So you see saints of God, what appears to be a gift of the Spirit in operation can be something quite different. Others may recognize it is from God, but simply shrug it off as ''just flesh.'' But it is no light thing; what starts out in the flesh--doing it oneself- may end up with the source demonic. The reason is that ''the flesh'' does not operate apart from the will. A choice is made: If God doesn't make it happen, I will! But the one making such a choice to assume God's role is actively rebelling against His will. Jesus knew the danger. That is why He stressed, ''the Son can do nothing by himself; he can do only what he sees his Father doing...Never is it safe to move into a spiritual realm apart from the Holy Spirit and a firm commitment to do only the Father's will!
There are many Bible schools that have started up with many different names...like the school of power and the school of the supernatural and many others. In these schools they are practicing the gifts of the spirit they say; They are giving messages in tongues, prophecies, and interpretation. They then will discuss and judge them. Also we see that many confessing Christian groups are doing just the same thing. But does God really give special messages for people to practice with? Does one see the early Church practicing God's gifts?
Also we see that many in the charismatic circles are falling into the trap of thinking they are in the position spiritually to confront spiritual forces in binding and losing and rebuking Satan when you can look at there lives and see they are in no position to do that.I want you all to know that spiritual warfare is not child's play; it should never be taken lightly and spiritual battles are not won by playing mind games or word games with the Enemy. True, Scripture indicates that through Christ's power we can render the Enemy ineffective by the authority of Christ and His Spirit. But to bind Satan requires more than just the ritual of repeating spiritual formulas. One must be living a yielded life and in obedience and, and living Holy Clean life repented life before the Lord.
The bible declares, Christ ''humbled himself and became obedient to death--even death on the cross.'' Therefore God exalted him to a position of authority. Only as we learn meekness and humbleness by being yoked together with Christ as a servant, and consistently walk in obedience to Him, do we share his authority and control. ''Resist the Devil, '' the Word admonishes, and gives us practical measure for doing so. And I do believe that Jesus does give us power and authority over Satan and to rebuke him in Jesus name. While New Agers are busy asking their Spirit Guides for help, some Christians are now ''dispatching angels'' for various task. But do we have that right?
we are told in Scriptures that God made man a little lower than the Angels, but nowhere do we read that God has placed us in command of angels. And the Word of God warns us that we are not to seek communication with the spirit world. No exceptions is made for ''good'' Angels. Make no mistake, there is spiritual warfare going on in the Heavenlies. In Daniel 10, we get a glimpse of spiritual contenders involved in battle. The Angel sent help, in answer to Daniel's prayers, explains that he was late in arriving because ''the prince of the Persian kingdom'' had resisted him twenty-one days. Evidently, some sort of battle was going on because he wasn't able to break free until ''Michael, one of the chief princes,'' came to help him.
There is much we do not understand about angelic beings or the realm of their existence. We do know from the Scriptures that angels are ''ministering spirits sent to serve those who will inherit salvation.'' It is one thing, however, to ask God to send an angel to minister to or protect ourselves or others, quite another to personally command angels to do our bidding. In speaking of future events, the Bible does say we will judge angel's. But one thing for sure, our time of exaltation has not yet come. Dispatch an angel, and evil spirits who masquerade under the guise of goodness just might show up.
domingo, 2 de marzo de 2014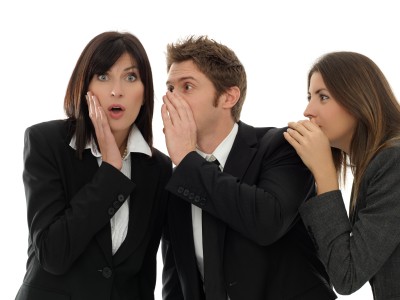 Solapando el pecado
En los estados unidos si la policía te encuentran con alguien que haya cometido un crimen en el momento que halla ocurrido eres arrestado inmediatamente y aunque tú no hayas participado y ni siquiera sabía que esa persona planeaba infringir la ley eres automáticamente acusado y juzgado como cómplice de dicho crimen. Igualmente, aunque esa persona no sea la quien tomo el gati
llo y disparo es juzgado y acusado igualmente, con el que lo hizo. Pueda se que la sentencia sea más severa que quien en realidad lo hizo porque para la justicia el simple hecho de que alguien supiera que un crimen se iba a cometer y no hizo nada para impedirlo hace a dicha persona tan responsable, como el que cometió el crimen pues no hizo nada para impedirlo. Porque le doy este ejemplo? pues lo quiero usar para compararlo con un principio bíblico. En este caso estoy hablando del principio bíblico que nos dice que como cristianos no debemos solapar el pecado de otro. Ezequiel 33:8 Cuando Yo diga al impío: 'Impío, ciertamente morirás,' si tú no hablas para advertir al impío de su camino, ese impío morirá por su iniquidad, pero Yo demandaré su sangre de tu mano. La Biblia Nos dice en Ezekiel que estamos llamado a alertar a los demás sobre el pecado claramente nos dice que si nosotros sabemos que alguien está en pecado y no les advertimos y esta persona muere en ese pecado que su sangre estará sobre nuestras cabezas. La Biblia define el pecado como saber hacer algo y no hacerlo. Santiago 4:17 dice A aquél, pues, que sabe hacer lo bueno[a] y no lo hace, le es pecado. Cuándo sabemos que alguien está mal y nos callamos estamos pecando. Timoteo nos dice 1 Timoteo 5:22 No impongas las manos sobre nadie con ligereza, compartiendo[a] así la responsabilidad por los pecados de otros; guárdate libre de pecado. Entonces cómo es posible que muchas personas no han entendido que solaparle el pecado a otro está mal. Hay personas cristianas fallando en esta área ya que solapan el pecado de otro ya sea un hijo,esposo, o un amigo.Que sucede cuando usted le solapa el pecado alguien? usted es igualmente culpable delante de Dios, pues Dios nos llamó a sonar la alarma y advertirle a los demás sobre el pecado no ayudarle a que vivan y sigan en el pecado. A continuación le doy varios ejemplos de cómo se solapa el pecado una madre o un padre que le permiten a sus hijos o a su hija que traiga el novio a la casa y se quede a dormir ósea le permiten que forniquen en su hogar están permitiendo que en sus hogares se practique inmoralidad sexual. Igualmente les permiten a sus hijos que tomen alcohol que hagan fiesta fumen, entre otras actividades pecaminosa sólo porque son sus hijos. A quien quiere usted complacer a Dios o a sus hijos? a quien ama mas a sus hijos o a Dios ? Otro ejemplo un pastor que le dice a una pareja que viven en unión libre lo que la Biblia considera como fornicación que no se preocupen que la gracia de Dios los cubre hasta que se case. Tanto el padre como el pastor están solapando el pecado y ayudando a que esas almas sigan en pecado y si murieran en ese pecado la sangre de ellos está sobre sus cabezas. Nosotros no podemos solapar y consentir el pecado de nadie pues Dios no hace responsable a nosotros, no importa cuánto nosotros como padres amemos a nuestros hijos no le demostramos amor consintiéndole,y solapándole el pecado al contrario es no permitiéndole el pecado que verdaderamente les demostramos que los amamos. Cuando nosotros dejamos que nuestros hijos o amigos vivan en pecado y le ayudamos a que sigan en dicho pecado nos cortamos nuestras bendiciones pues el padre espera que nosotros seamos luz que no nos asociemos con las tinieblas y mucho menos que ayudemos a promover las tinieblas. Que nos pasa si el padre demanda santidad de nosotros como es posible que nosotros nos comprometamos y colaboremos para que otros sigan viviendo en pecado. Nuestros hijos, amigos, y seres queridos van hacer lo que ellos le place pero nuestro deber como cristiano es no ayudarle a que sigan destruyendo su vida con el pecado. Nuestro único deber es decirle la verdad y traer luz para que salgan de las tinieblas y comprendan las consecuencias del pecado. Igualmente solapar el pecado es clasificado como comprometer la fe ya sea para ganar el afecto y la aceptación de los demás por miedo al rechazo. Tenemos que entender que lo que estamos haciendo con solaparle el pecado a nuestros hijos, amigos, y hermanos es llevarlo rumbo al camino que conduce al mismo infierno pues si esa persona muere en ese pecado nosotros somos responsable por no haberle dicho la verdad sobre su pecado. La mejor manera de demostrarle amor a nuestros hijos, amigos, y nuestros hermanos en la fe es diciéndole la verdad, y dandole apoyo para que salgan del pecado no ayudándole a que sigan en la mentira y en el engaño y viviendo en pecado, Cristo nos llamó a rescatar a los que se pierden no ayudarlo aquí se sigan perdiendo. Si un hermano una hermana viene a usted a pedirle un consejo usted debe de usar la palabra para aconsejarlo no su propia sabiduría si la situación es pecaminosa como por ejemplo una joven que vive con el novio en fornicación lo que debería de decirle usted es simplemente que salga de ese pecado que se case o separe del novio, no solaparle y decirle que ore para que el novio se convierta pues eso sería decirle que está bien que vivanfornicación y si ellos mueren usted tendrá esa sangre sobre su cabeza. Nuestra responsabilidad como cristiano es alertar sobre el pecado no solaparlo, seremos juzgado por no alertar sobre el pecado y peor aun por ayudar a otros que vivan y practique el pecado esto es algo muy serio vale realmente la pena perder tu bendición por complacer a otro?
jueves, 27 de febrero de 2014
I truly believe that there is a outbreak of many ''new religions''. Some have been feeble, fleeting movements. But many others have greatly impacted our social, religious, and political structure of society. I feel right now the day and time we live in that the number one hottest religious fad is the New Age Movement. I believe that it's manifestation have gained high visibility. I don't believe that many blood bought true born-again believers know how much of an impact it has on the body of Christ today.
We hear about the New Age all the time, we can also read about it just by going in our Christian book stores, the internet, churches, it's all over, and it's not hard to find. Many believers do not understand what the New Age Practice really is, so in this message I hope I can bring out some understanding and also expose it. Once you find out about what the New Age is then everywhere you turn you will recognize signs of New Age influence. I have noticed in books and also what is suppose to be Christian magazines, they will advertise how to Renew your mind, and it's not like the scripture tells us with the word of God, but through what they call ''Bible-based Subliminal Mind Renewal System on tape or dvd. The New Agers promise you that anyone can ''experience spiritual growth, power, and renewal'' through subliminal tapes that utilize ''science, education, and technology to ingraft multiplied millions of personalized scriptures and affirmations to your inner being through subliminal behavior modification techniques.'' To break all this down for you is that you are being programmed. I get angry when I go into a Christian book store and pick up a book from a minister or preacher that I once knew was a true born-again believer who once preached the true word of God to find that they are now in New Age. And also when you can pick up a Christian magazine and find out that it's really New Age. Today what you think is a good Christian book or magazine could be All New age or mixture.
I remember many years ago getting a phone call from another deliverance minister who was asking me if I would do a three-way call, to help her minister to a bound up person, so I agreed . I was in shock of what I heard from this other so called deliverance minister because she was taking this poor girl through what I found out was guided imagery, followed by relaxation exercises, which the poor girl was ''guided'' to imagine she was in a peaceful setting in which Christ appeared--then she was just to let go and let whatever happens happen.'' You know because this poor girl did not know what New Age was she went along with it, and this girl was without knowing it learning a meditation technique of the New Age and of course innocently. I broke it up by telling this New Age minister I did not agree with it and it was not right so she hung up and that was that. I do believe that Christians are becoming more knowledgeable of the New Age, but many I believe still regard the danger outside of their church. They are getting involved in things that are New Age not realizing it. Many Churches now have allowed the New Age practices to ''jump the fence,'' sneaking right in and unchallenged in the Church. New Agers are now filling positions in the church and taking on leaderships rolls and they are sabotaging our faith in Jesus Christ through the introduction of New Age philosophies and practices. You might ask! just what is the New Age philosophies? It is Hindu or Buddhist mystical religious practices. So, what is ''new,'' ? It is the depth to which the New Age Movement has implanted itself in the Western world, since the mid-sixties, and captivated people in every area of society-and in almost every age group. As we can plainly see that the New Age philosophy is becoming the religion, or at least the more wide spread now than any other religion, and in the churches now is a mixture. The young people are getting more and more involved in the New Age as well as the professional middle class in our American society. I want to point out to you all that the New Age Movement is not a structured organization. It takes on all kind of different shapes and forms, and because of this, it then easily gets the interest of many other church groups such as Spiritualist churches, Church of Scientology, The Unification Church which I was invited to go to not long ago and I did not know it was a Unification Church until I walked in the door, what a experience that was. This New Age Movement has also got the attention of the freemasons and The White Brotherhood and many more.
New Age philosophy is a loose network of beliefs blending reincarnation,karmic law, astro travel, spirit channeling, spirit guides, Satanism, mystical self-examination,the healing powers of Gem Stones and pyramids and crystals, now they have sound and color healings,therapeutic touch, health foods, vegetarianism, herbal medicine, water cures, nature cults, nudity, rebirthing, yoga, transcendental meditation, E.S.P. Clairvoyance, shamans, acupuncture, hypnosis, chantings environmentalism, witchcraft and other forms of spiritualism.
The New Age is designed to be a feel good Religion and also they are teaching that the world is on the verge of transition. They say we face either global life or global death. History proves the failure of nations to bring about harmony or peace. So now in order to do so it's now in the hands of individuals. Before anyone can choose the path to global life---where war and hunger do not exist and every individual lives in harmony with every other individual--that person must experience ''awareness'' through an inner ''transformation.''
The key to transformation is discovering that ''I am not like God.'' But that ''I am God.'' Once one finds the ''God within,'' and focuses on him, there is no limit to the powers one has.
Furthermore, mankind has a cosmic destiny. A new age of existence will be people by superior beings who have undergone this process of inner transformation, their Higher Self..the God within..fused with their Lower Self, and who have come to realize At -one-ment with ''Living Light'' or the ''Divine Principle.''
Many that are in the New Age is an escape from reality, but for those who are high up so to speak like top political people, law enforcement, the U.S. Army, the sports world, and even public and private schools--from Kindergarten through graduate school--are now adopting New Age thinking and utilizing New Age practices.
We also see, management motivation courses now that's in our business that are taking place and the courses is based on New Age theorists and is now prevalent in big corporations as well.
Many of your public schools and also private schools have allowed the New Age practices saying that the Eastern meditation is a stress reduction or guided visualization, which they say it is enhancing students self-esteem and creativity, or presenting an alternative to alcohol and drugs.
I believe we can see the evidence that shows us that every other aspect of society has been influenced by New Age practice. So do you really think the Church is off-limits? Nope it sure isn't!
Do you know that in many of our Churches today that before the service even starts that are in leadership are getting together in a group to have private occult reading.
Many times I have met some very nice Christian people and then after getting to know them better I would find out that they were New Age and it would just break my heart. In our churches we now see the New Age believers that are now teaching our Sunday Schools and they are showing up now in areas of the body of Christ where they are short handed. When this happens they are ''in filtrating the minds of all of us that are in that church, and also the young children are also affected in a big way with New Age ideals, but using the Christian terms...I try to expose and also warn other pastors and ministers what to watch out for and to also pray for Gods discernment.
New Age influences are showing up in both mainstream and charismatic churches. Many believers are getting confused as to which is New Age or Secular Humanism because they have some things in common but they are not the same. New Age see themselves as going beyond scientific knowledge by actively pursuing psychic phenomenon and supernatural power.
Humanistic philosophy, on the other hand, ''entails a reliance upon reason, the scientific method, democracy, and compassion.
The Humanist movement want to make it clear that they believe they have an obligation to educate out the supernatural tradition which they the feel believed in by most of the American people..They are afraid they are losing ground over that last few years that the Humanist have forgotten it's obligation to show that the whole realm of the supernatural is just a myth.
What the New Age and humanistic philosophies do have in common is their satanic source. Obviously, Satan has effectively set forth two alternatives to man's search for reality: the supernatural approach through the New Age movement and the exclusively scientific approach through Secular Humanism.
I also want to point out something else about some of the New Age terminology that is used because many believers are misled by this occult terminology. You all might want to mark this down! When New Age refer to God, Christ, Jesus, or the Holy Spirit, they are not talking about the biblical Trinity.
They teach that the sun is an intelligent being and the creator and commander of everything in the universe. They say that the light that flows from the sun is the Spirit of Christ because Christ dwells in the sun,''manifesting not through our sun alone, but through all however many suns that exist in the cosmos...when they talk of Christ, they are not talking about Jesus, but about the cosmic principle that knows no beginning and no end.''
New Agers will talk about God as the highest form of energy there is. They will say in order to know our Higher Self is to know God. The Spirit guides will speak through these people and say: The true God is the ongoing essence that permits man or woman to create and play out His or Her illusions however He or She chooses, and that will still be there when man returns yet again, in His or Her incarnation, in another spring, another life.
So I hope you all can see that allusions to God or Jesus Christ are definitely not proof that a person is a true believer. In order not to be fooled by these occultist, we must always keep in mind two things. First, that the New Age movement focuses on the supernatural experience. Second, New Agers do not worship The Lord Jesus Christ or Even talk about the Blood of Jesus or very little about souls saved for Jesus. It's all about living in the supernatural and all their supernatural experiences. Blessings Pastor Terri Yurkovich